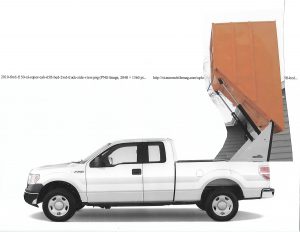 4,800.00 plus paint or powder coat            2 cu. yd. model for your standard truck. The unit is 4′ wide and fits between the wheel wells of your truck and is powered by a 12 volt electric/hydraulic pump with two hydraulic cylinders. Tips into a 60″ tall roll-off.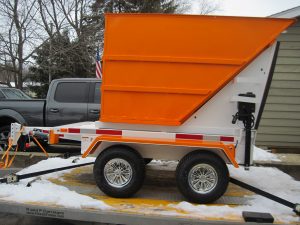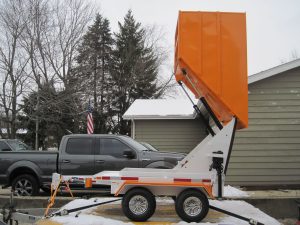 Mounted on on our tandem trailer chassis (call for pricing). Standard 3,000# GW, with up to 7,000# GW available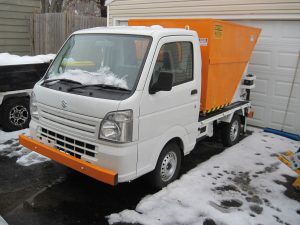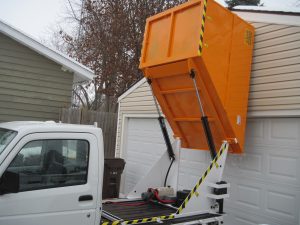 Mounted on your mini truck or ours (call for pricing)
.